Durga Puja is just around the corner and here is a list of three restaurants in Salt Lake which has come up with exciting dishes to make your puja very special.
Who– Sly Fox Gastro Club
What – Pujo Special Menu
When– 8th October – 21st October 2018
Time– 12 .30pm –1 am
Where– Globsyn Crystals, Podium level, EP Block, Sector V, Salt Lake City, Kolkata- 700091
Brief- Besides their signature dishes and wide range of unique mocktails, Sly Fox Gastro Club will be offering variety of sumptuous and decadent dishes for the people of this city.  The newly incorporated items will have a special Bengali touch to fit the Pujo mood but with a sly twist.
Chef's Pick– Victoria Shake, Toto, Bela Sorbet, Black Tango, Eggs Nest, Crumb Fried Begun Bhaja Salsa, Aloo Moshai, Gondhoraj Fish Tikka, Tandoori Pomfret, Luchi aar Kosha Mangsho, Kakrar Tagine, Prawn Malai Curry, Sorse Bhetki, Sly Kheer, Gulab Jamun Cheesecake
Pocket Pinch– Rs 1200 plus GST for 2 people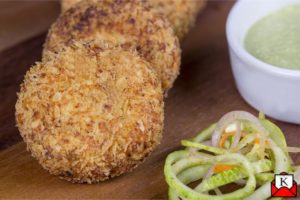 Who- Friday Release
What – Pujor Bhuribhoj
When– 15th October – 18th October 2018
Time– 12 .30pm – 3.30 pm
Where– DD-24 A Salt Lake, Kolkata-700064 Sector -1, 2nd floor
On the menu- A different buffet with delectable dishes on each day of Durga Puja
Chef's Pick– Dahi Ke Kebab, Chicken wings in barbeque sauce, Friday Wada, Murg Methi Masala, Mozarrela Cheese Sticks
Pocket Pinch– Rs 700 inclusive taxes per person on Sashthi, Saptami & Ashtami
                                 Rs 800 inclusive taxes per person for Navami
Who– Barocks Club
What – Pujor Petpujo
When– 13th October – 19th October 2018
Time– 12 noon to 12 midnight
Where-Barocks Club (Godrej Waterside, DP Block, Sector V, Salt Lake City, Kolkata, West Bengal 700091)
Chef's Pick– Chicken Cutlet, Chingri Cutlet, Phulko Luchi with Cholar Dal and Kosha Aloor Dom, Paneer Patishapta, Jeera Chingri Pulao, Veg Makhmali, Kofta Kamal, Chanar Payesh, Bhapa Sandesh along with Mocktails like Mahalaya, Pushpanjoli, Kal Baishakhi
 Pocket Pinch – Rs 1200 plus GST for Two (for Food)
                          Rs 1500 plus GST for Two (with Mocktail)
October 7, 2018
one response
749 Views