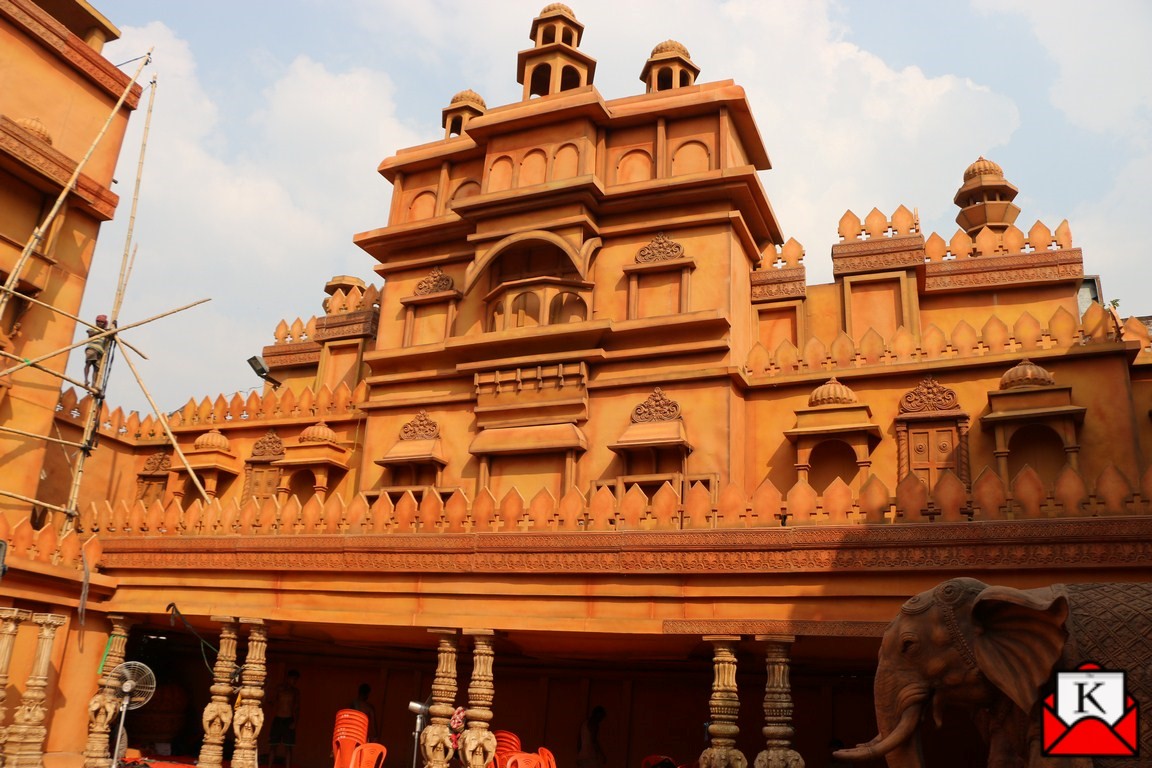 In 2018, Youth Association of Mohammad Ali Park has come up with the unimaginable theme Padmavati (Chittorgarh Fort). The idea has been conceptualized by Prasanata Pal.
Like most famous forts and palaces, Chittorgarh Fort is just as magical and associated with legends and myths of its own. The story of Padmavati, who immolated herself to allegedly escape one of the most powerful rulers of the Khalji dynasty of Delhi Sultanate, Allaudin Khilji, has made for interesting folklore and ballads. Chittorgarh Fort is regarded as the symbol of Rajput chivalry, resistance and bravery.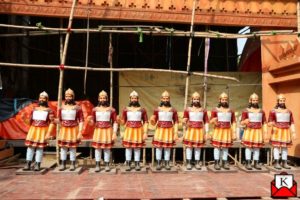 Height of Pandal: 45 Feet
Key Persons: Manoj Kr. Poddar (Chairman) / Hemchand Jain (President) / Surendra Kr. Sharma (Secretary) / Ram Chandra Badopalia (Chief Patron) / Subhash Chandra Goenka (Treasurer) / Pramod Chandak (Working President) / Bijay Singh, Dulal Moitra (Vice President) / Pawan Kr. Bansal, Deoki Nandan Dhelia, Ashok Ojha, Sachin Sharma (Joint Secretary) / Bijay Shankar Pandey (Chief Organiser).
October 9, 2018
one response
27908 Views