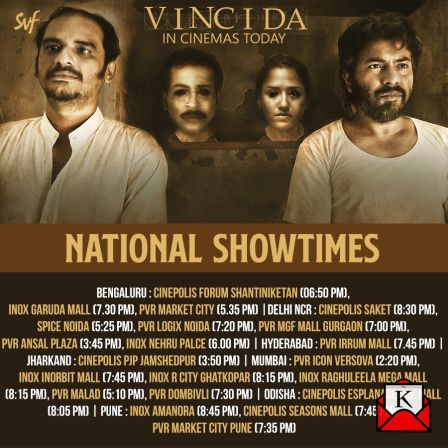 National Award-winning director, Srijit Mukherji's thriller Vinci Da released across different cities in India surrounding much anticipation.
The film released across various parts of West Bengal, Bengaluru, Mumbai, New Delhi, Gurgaon Noida, Hyderabad, Pune, Bhubaneswar, Jamshedpur and few other cities.
Vinci Da revolves around an obsessed make-up artiste Vinci Da (Rudranil Ghosh), who is struggling to make his own place in the industry, completely on his own talent and capabilities. Although his father was a renowned make-up artiste, he somehow failed to make his mark and got no chance anywhere even though he was highly talented. When his life was going haywire, Aadi Bose (Ritwick Chakraborty), a serial killer, entered his life and changed it forever. What happens next?
Directed by Srijit Mukherji, the film also stars Sohini Sarkar, Anirban Bhattacharya in pivotal roles and the music has been composed by acclaimed musician Anupam Roy.
The film released nationwide on 12th April 2019.
April 14, 2019
no responses
741 Views